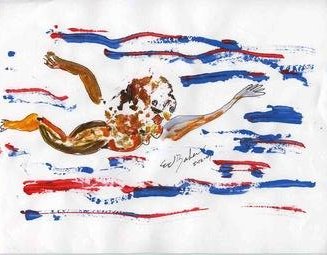 Bare Bones Bonze
is the website of Ed Baker who sent me the drawing above.
His site has links to a small number of interesting artistic, photographic and poetic sites. My favourite is the one with tributes to the late
Cid Corman
. It is a slide show of short poems, artwork and letters.
You can also download a volume of Ed's artwork,
Stone Girl Volume 5 Its Archeology
in PDF format.